Commercial Chrome Plating – Decorative
Commercial Chrome – decorative chrome plating of manufactured parts, in volume.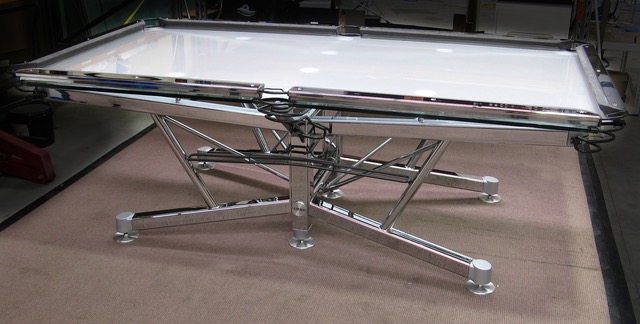 Commercial Chrome Plating (Decorative)
You might have noticed we have made a point of labeling this process as "decorative". This is not to say that this process is not also protective and hard-wearing – but it distinguishes this process from "hard-chrome" which is an industrial grade finish involving heat-treating. However don't be fooled – our decorative chrome process is very hard-wearing for the purposes our customers have (e.g. mainly car or bike parts, bathroom fittings, hardware and the like). We use what is sometimes called a "triple chrome" approach, wherein electroplating is applied in three "layers" – copper, then nickel, then chrome. A high degree of corrosion resistance and wearability is achieved by our process. Our processes are also applied to Australian Standards and our Certified quality assurance system keeps us and our services performing consistently well in that regard.
Description of Chrome Plating
Chrome is short for Chromium, a type of metal. Chrome plating is a very popular finish for many decorative applications, especially for the automotive and building industries in which there are many decorative trims and components. It also has industrial uses where, in conjunction with heat treated base materials, it can provide a harder finish (hard-chrome).
Benefits
Decorative Chrome plating is popular because it is hard wearing, bright and easy to clean. The nickel used in the coating process in conjunction with chromium provides high corrosion resistance. The nickel type used also determines the level of brightness. The chromium coating itself is stain resistant and abrasion resistant which is of appeal for decorative applications in heavier 'wear and tear' environments. There are alternative industrial uses for chrome plating (i.e. hard-chrome*), sometimes used for surface maintenance on large tools or equipment (*Electroless Nickel has advantages over "hard-chrome" in many industrial applications – see separate page "Electro-less Nickel".)
Colour & Aesthetics
A Chrome plated item will be 'bright' when the substrate is highly polished and coated first with bright nickel (via nickel solution containing brightening agents). It can however appear 'satin' or 'matt' if desired. Matt finishes can be achieved by polishing methods or by using a matt / satin nickel plating process, prior to the chrome layer. Satin chrome is currently a popular treatment for matching to polished stainless steel or brushed aluminium fittings. Chrome has an almost "blue" hue and gives a sense of crisp cleanliness and 'coolness'.
Applications
Automotive decals, door handles and trims, tap-ware, architectural fittings, racks, hubs & wheels, furniture and furniture trim, and many, many other items.
Substrates suited to this coating
Decorative chromium can be applied over most metal substrates, but usually 'undercoated' with copper and nickel layers first.
Design Cautions for Chrome Plating
As this is an electrolytic process it is necessary to use jigging, racking or wiring to provide for electrical current conductivity. Some shapes and designs lend themselves more readily to successful plating than others, or may need to be adapted. Please consult your plating adviser prior to finalising design if you intend using this finishing process in your product manufacture.
Environment & Safety note
Chrome solutions can be hazardous and is why we need strict safety procedures in place for handling it in the plating shop. However in its plated form, decorative chrome is quite 'inert' and as such should not present any significant environmental health hazard. Please check your own sources for more information if this is a concern to you.
Please note that the above information is provided as a general guide only. Please discuss your specific project with us, or another specialist, before acting.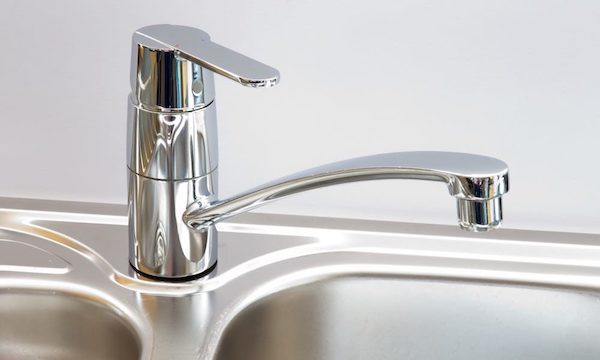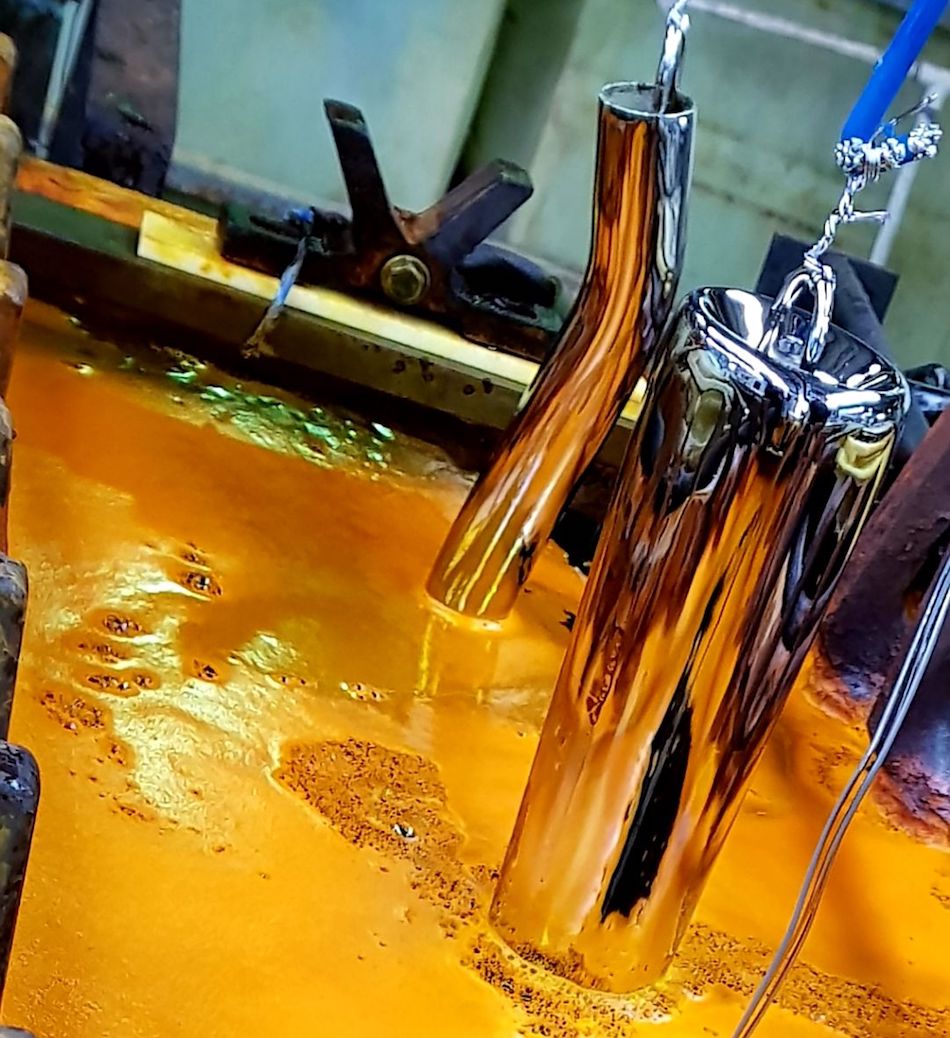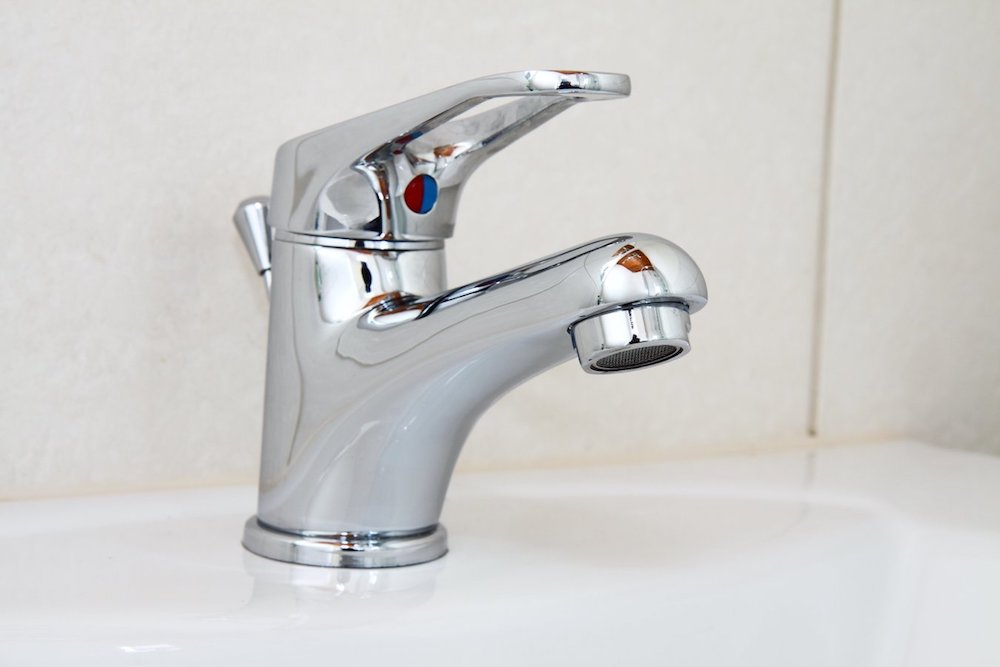 ONLINE QUOTE
Submit information about your new parts finishing or custom refurbishment work using one of our online forms below and we'll get in contact with you regarding the processes and costs involved.