Brushed Metal, Satin Chrome and Satin Gold finishes are alternatives to bright finishes. A Class delivers Australia-wide.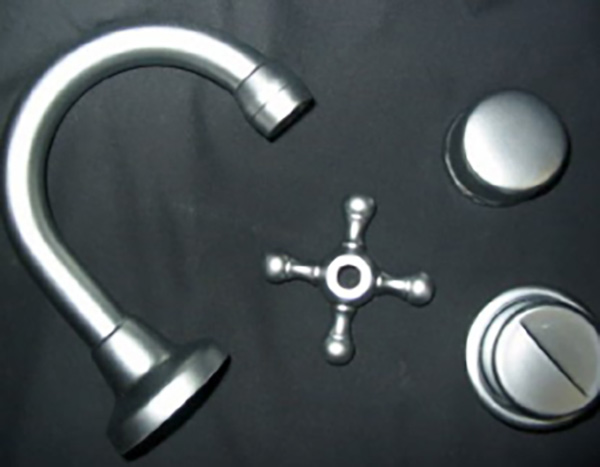 Description of Satin finishes
Many decorative finishes traditionally presented in 'bright' form (e.g. bright chrome or gold) are now available in a 'satin or brushed' look. We achieve Satin finishes either: via manual methods – e.g. by mechanically 'brushing' the surface prior to plating to obtain a dulled effect, or, in a more controlled manner via the application of chemistry available in the nickel plating process which produces a 'matt' result in the plated finish. (Nickel coatings are applied prior to the desired final finish of chrome, gold, silver or other finishes).
Colour & Aesthetics of Satin finished metals
Satin finishes take on the same colouring as the final finish applied (e.g. gold, chrome, nickel, etc) however will appear 'matt' or 'velvety', not bright. Satin chrome is often referred to as brushed chrome (although the two are different finishes).
Applications for Satin Finishes
Examples – Tapware, Door Furniture, Architectural Fittings, Trims, Furniture, Light Fittings, and many other items. Satin chrome or satin nickel finishes may blend well with stainless steel or aluminium parts. Matt and bright finishes can be very complementary to each other – for example, a satin gold plated handle with bright gold plated backing flange.
Substrates suited to Satin Finishes
Satin plating (matt nickel) can be applied over most metal substrates.
Design Cautions
As this is an electrolytic process it is necessary to use jigging, racking or wiring to provide for electrical current conductivity. Some shapes and designs lend themselves more readily to successful plating than others or may need to be adapted. Please consult your plating adviser prior to finalising design if you intend using this finishing process in your product manufacture.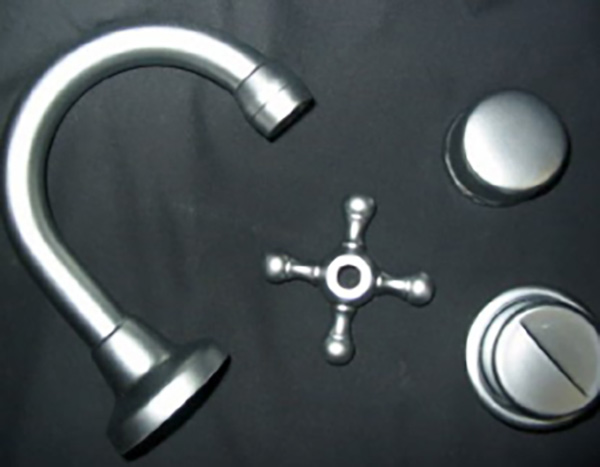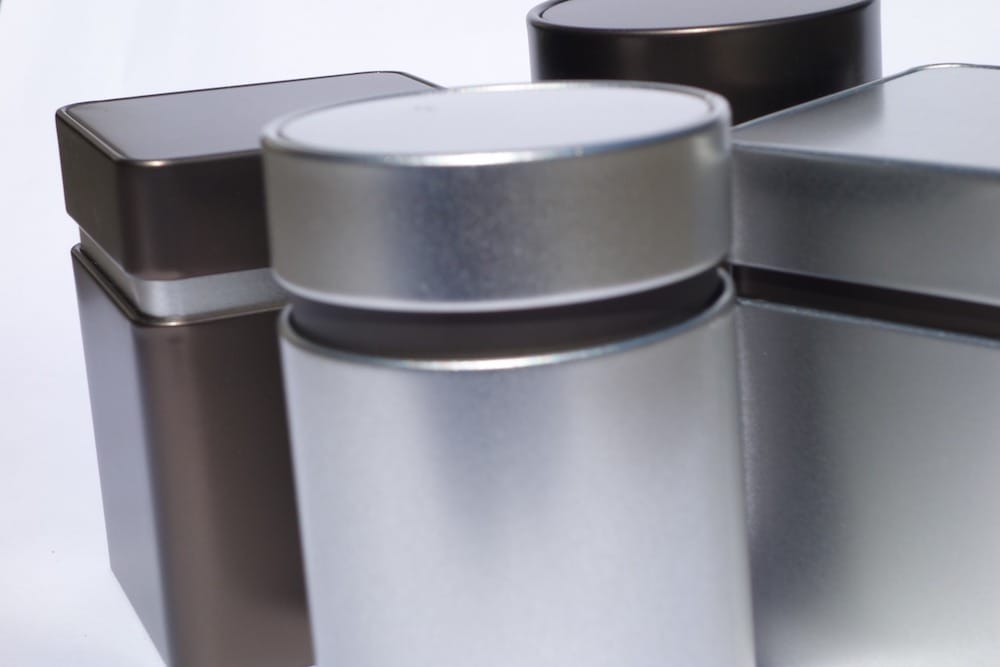 ONLINE QUOTE
Submit information about your new parts finishing or custom refurbishment work using one of our online forms below and we'll get in contact with you regarding the processes and costs involved.