Hard Gold plating of brass fittings in volume. 22ct Yellow gold or Antique Brass (satin or bright). Jewellery renovation
Gold Plating (Decorative) Description
Gold plating for decorative purposes is available in a range of alternative 'colours' or types. At A Class we currently offer two alternatives. Each is 22ct equivalent 'hard' gold. One is coloured to provide for matching to brass fittings and is known as "antique" gold. The other is a richer, more traditional yellow coloured gold. Decorative gold plating finishes can be surprisingly resistant to wear.
Most decorative items are copper plated, then nickel plated, prior to the gold finish (triple-plated). The layer of nickel plating provides surface strength and protection of the substrate against corrosion, whilst also providing depth and brightness to the final gold plated finish..
Benefits of Gold Plating
Whilst gold plating offers the advantages of the same lustre, appearance and colour it won't cost a 'solid gold' price. For those who are not sure – yes – the resulting surface coating is real gold. Our decorative gold plating processes are 22 carat gold. Gold plating may position your products at a high value or premium level.
Colour & Aesthetics of Decorative Gold Plating
A Class offers two alternative 'colours' as discussed above. One is a rich gold colour (we call it 'old gold'), the other contains elements that make it appear less yellow and as such it is a good for matching to polished brass components, We refer to the latter as Antique gold (some call it antique brass). Gold plate is of high appeal for products which require an elegant or 'classy' finish.
Applications for Decorative Gold Plating
Examples of items we typically gold plate are: Tapware; Door handles, plates and hinges; Jewellery; Architectural Fittings, Furniture trim, Light Fittings, Church and Temple items; Trophies, medals and Badges; as well as many other items.
Substrates suited to Gold Plating
Decorative gold plating can be applied over most metal substrates including brass, steel, stainless steel and aluminium* and can also be plated over pre-treated 'ABS' *plastic. (*Note – not all plating firms can plate over aluminium – A Class DOES)
Design Cautions – before Gold Plating
As decorative gold plating is an electrolytic process it is necessary to use jigging, racking or wiring to provide for good electrical current conductivity. Good jig or rack contact is essential to ensure plating transfers to all the required surfaces of the item as evenly as possible. Some product shapes and designs lend themselves more readily to successful plating than others or may need to be adapted. Gold is a precious metal so we must be careful not to waste it by over-plating some surface areas in order to achieve the desired coating outcomes. Where metal items are concerned there will usually be a need to pre-treat and polish the item carefully before electroplating to ensure a good quality outcome. Please consult your electroplating adviser (for example, one of the friendly A Class plating experts!) prior to finalising design of your products if you intend using this particular finishing process in your product manufacture.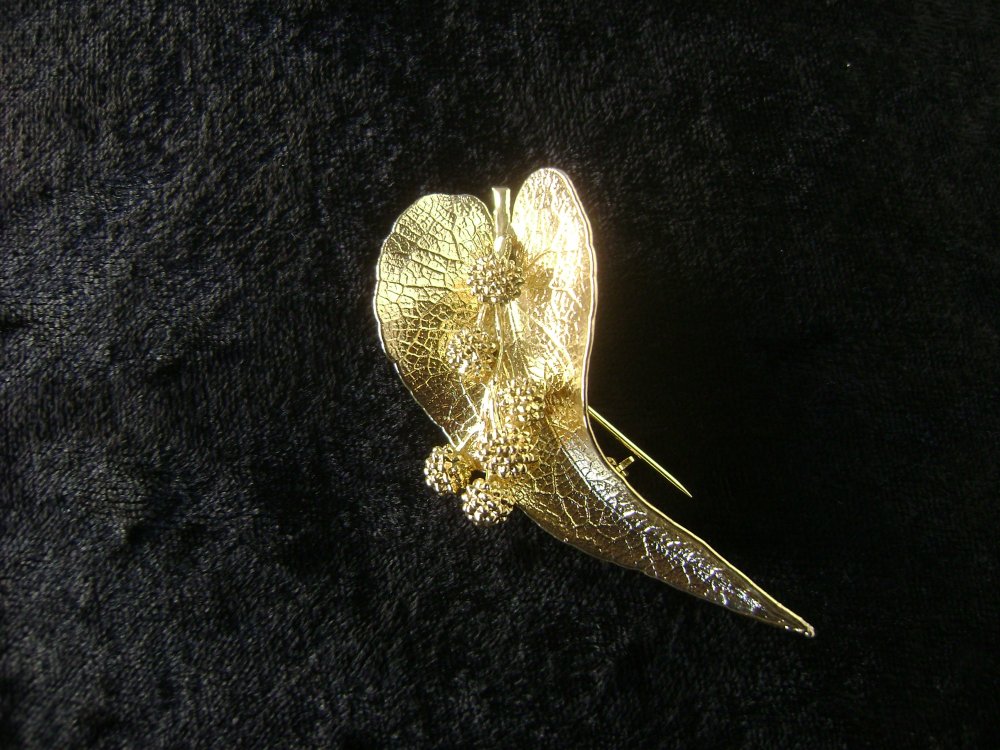 ONLINE QUOTE
Submit information about your new parts finishing or custom refurbishment work using one of our online forms below and we'll get in contact with you regarding the processes and costs involved.