Get an ESTIMATE for COPPER PLATING metal items as a final finish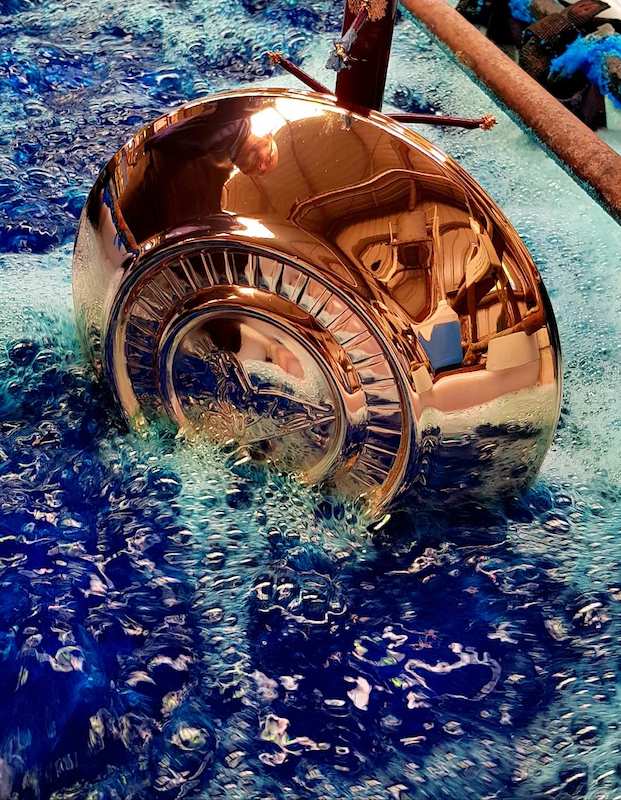 Description
Copper Plating most often has a 'hidden' role in metal finishing. In decorative applications it is usual to apply copper and nickel layers beneath the final finish of chrome, gold, silver or other final finish. It is of course possible to copper plate an item as a final finish if desired.
Benefits
Although not often used as a final finish, copper plays an important role in many applications and is very versatile. Copper plating's role as an underlying coating in the decorative finishing cycle is to 'seal' the substrate and provide for good 'adhesion' of the plating to the substrate. Copper can also be used to "re–build" damaged or pitted surfaces – providing a new working surface for the finisher. On it's own, copper plating can deliver an alternative look for decorative items and can be blackened, polished, or a combination of both for a 'bronzed' look.
Colour & Aesthetics
Copper is 'salmon pink' in colour when highly polished and can look anything from brown to red or even black when tarnished or treated. Other variations can be achieved such as the use of vinegar to create a green, powdery 'verde gris' surface. In a high polished condition copper gives off a bright but warm feel and when tarnished can add to the more 'rustic appeal' of a setting. The bright, salmon pink colour of highly polished copper can be maintained, without tarnishing, with the application of clear coating or lacquer. The antique effect is often referred to as "Florentine Bronze".
Applications
Copper plating will be used in almost all decorative plating processes involving the standard 'copper, nickel, chrome' (or copper, nickel, gold) process. For industrial applications, copper can play a role in protecting substrates by 'sealing' the substrate or behaving as a 'sacrificial' coating to the substrate. Antique effects can create a new look on urns, lamps or copper vessels.
Substrates suited to this coating
Copper plating can be applied over most metal substrates. Copper effects such as Florentine Bronze, can be achieved directly over a copper substrate, or, over plated copper applied to other substrates (e.g. steel or brass)
Design Cautions
As this is an electrolytic process it is necessary to use jigging, racking or wiring to provide for electrical current conductivity. Please consult your plating adviser prior to finalising design if you intend using this finishing process in your product manufacture.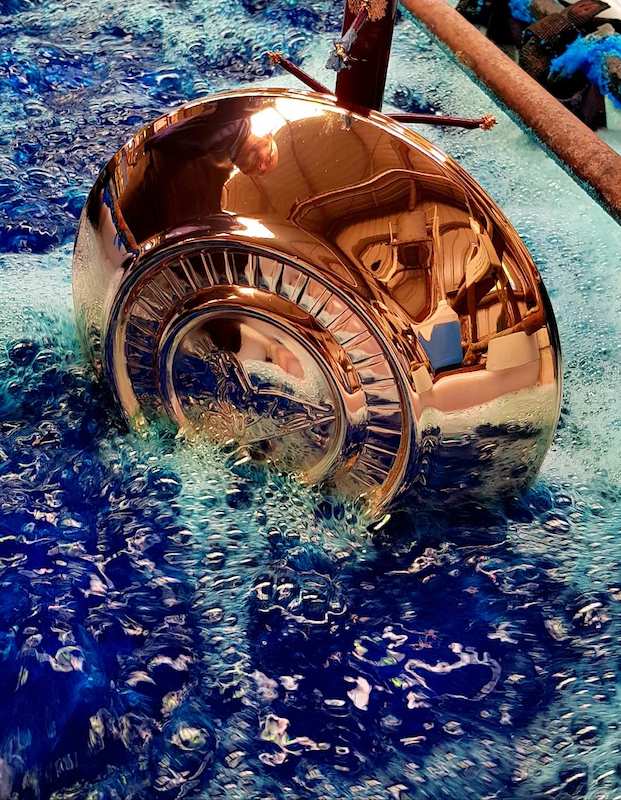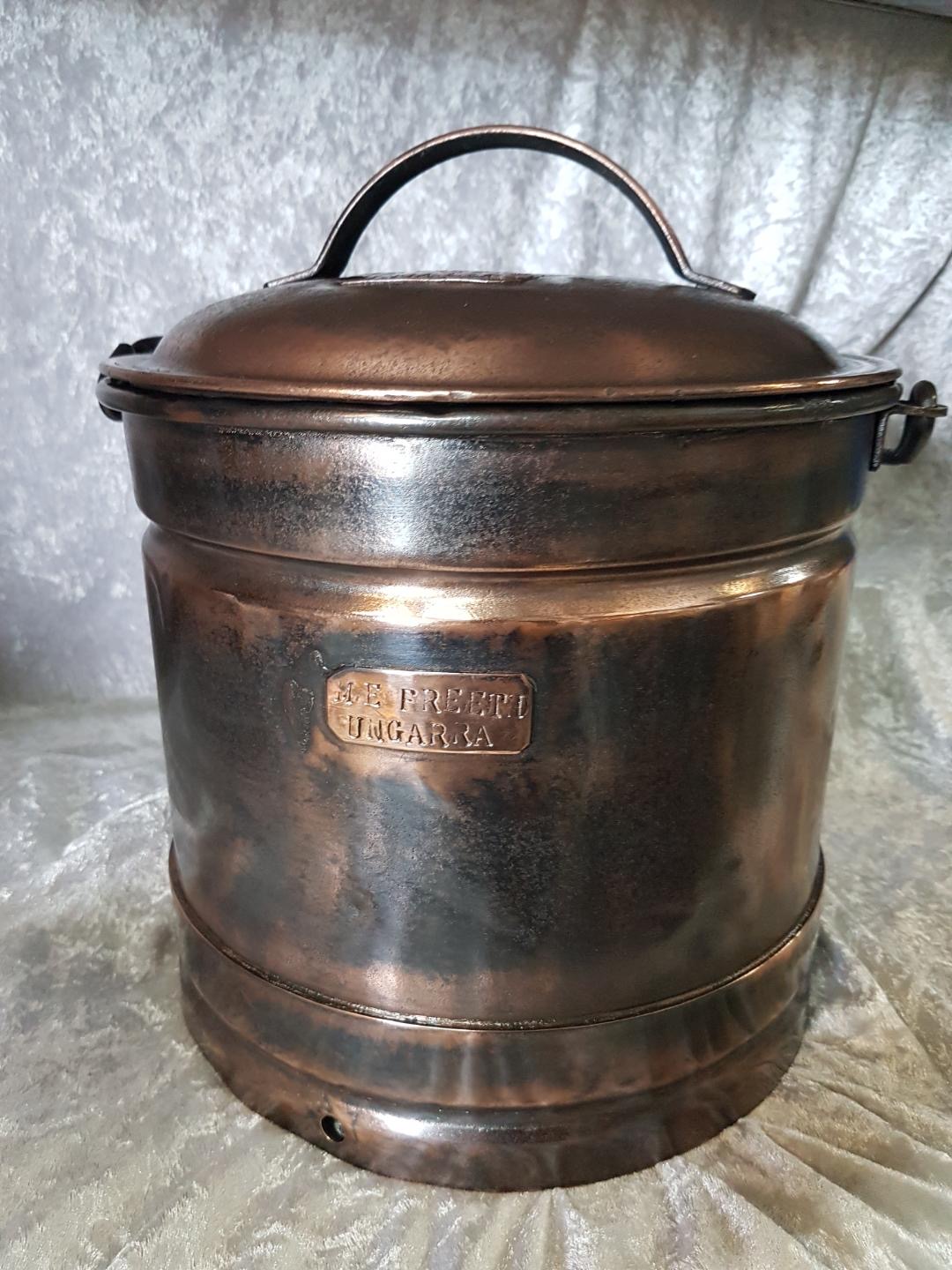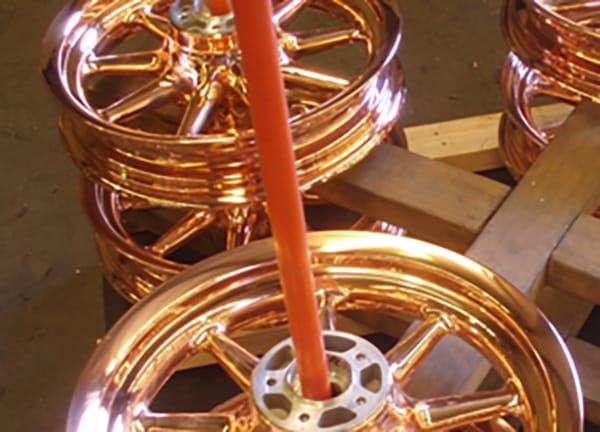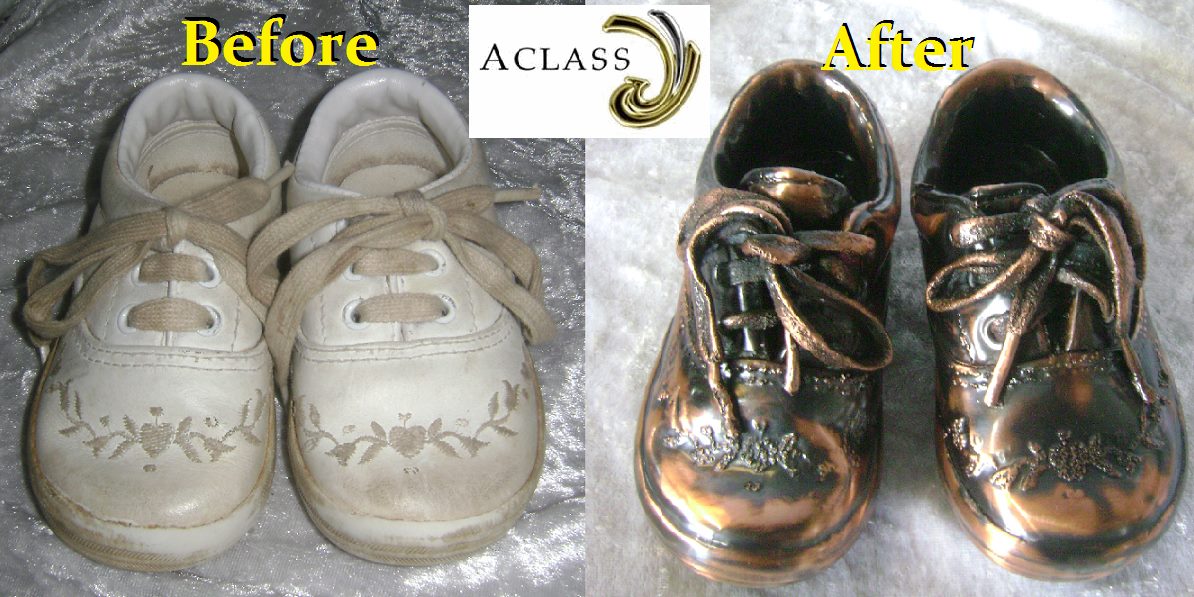 ONLINE QUOTE
Submit information about your new parts finishing or custom refurbishment work using one of our online forms below and we'll get in contact with you regarding the processes and costs involved.