Gold Plating – Industrial
Industrial or Functional GOLD plating of electronic components or antenna parts in volume (not PCB's)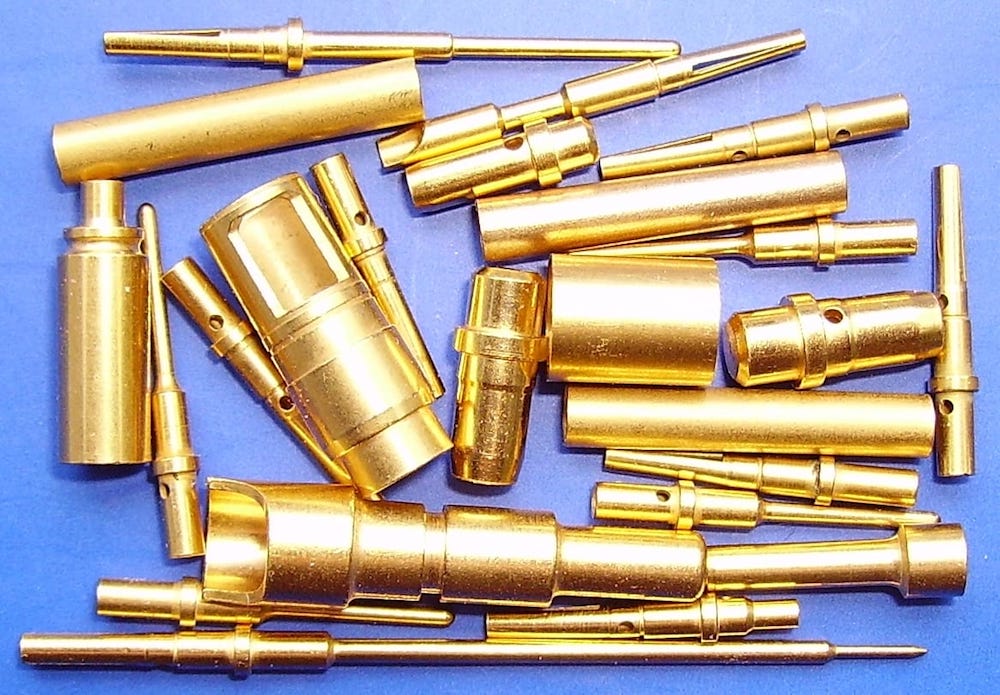 Description of functional (
industrial

) gold plating

Functional gold plating is plating that has capability to enhance the performance of a coating in some way (beyond 'looking nice'). Plating of gold in high purity (e.g. 24ct) and to a reasonable thickness, for example, can improve the conductivity of an electronic component or enhance high frequency applications in other cases. High purity gold plating does not look as "pretty" as decorative gold. It's actually quite dull, and a deep yellow. A Class has significant experience in producing results for customers who produced highly advanced products.
Benefits of functional gold plating
Like silver, this precious metal has many uses as a final finish such as good conductivity for electronic applications, very good reflectivity and high corrosion resistance. The anti-tarnish properties of high purity gold plating make it a more desirable coating than silver for some applications.
Colour & Aesthetics of high purity gold plating
High purity gold is usually applied without an intermediate coating of bright nickel (common to decorative treatments) and therefore has a dull, velvety appearance. HP gold is quite yellow in colour – about the same level of colour as 24 carat pure gold – which is, of course, what the coating is!
Applications for high purity gold plating
Radio or other high frequency components, electronic components, sound systems, laser reflectors and other items like these. Hifi, amplifier and stereo sound system components may also help achieve higher quality sound through use of high purity gold.
Substrates suited to gold plating
It is possible to plate gold over most metal substrates. For high tech applications, substrates can often include silver, copper, brass, aluminium or alloys.
Design Cautions – before gold plating industrial or high tech items
High purity gold plating is an expensive procedure therefore trial and error can be costly and is why it can be wise to consult an expert before finalising product design. Like other finishes, as this is an electrolytic process, it is necessary to use jigging, racking or wiring to provide optimum electrical current conductivity. Some shapes lend themselves more easily to this than others. In some cases the addition of a sprue or hole or soldering of a wire to the item may be necessary. Please consult our plating team prior to finalising design if you intend to use the high purity or functional gold plating process for your components.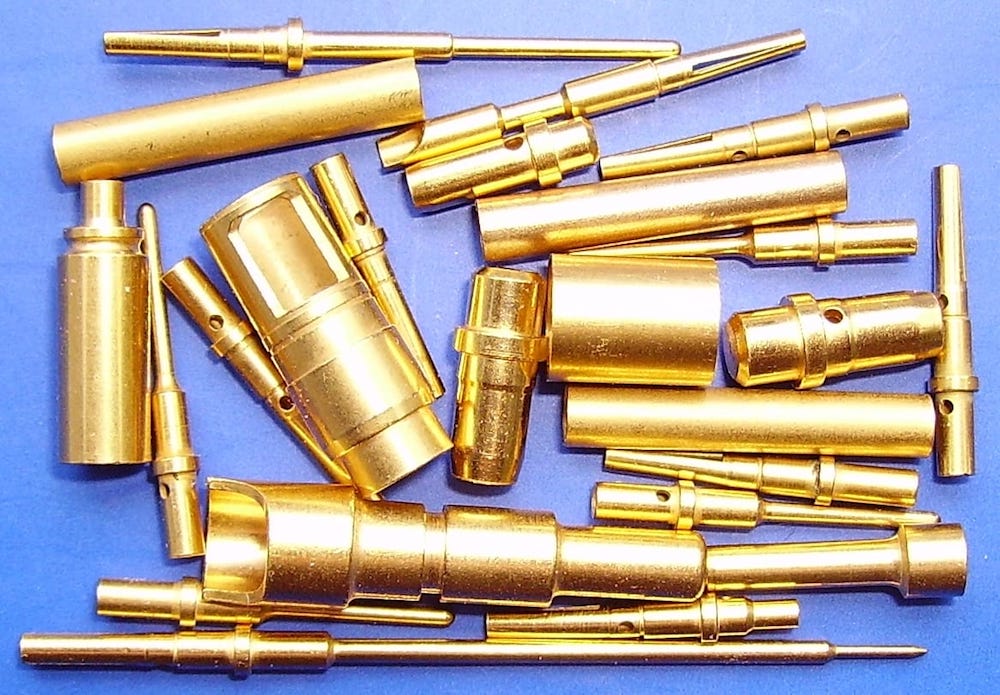 ONLINE QUOTE
Submit information about your new parts finishing or custom refurbishment work using one of our online forms below and we'll get in contact with you regarding the processes and costs involved.